Water and Flood damage is caused by a variety of circumstances but one thing is certain. When you encounter unexpected water damage, you want an immediate response. DKI Parker is always ready to respond immediately to your needs.
Whether you suffer from a leaky roof, a broken water pipe, a leaking toilet or a flooded basement, we're fully capable of clearing up the problem quickly, professionally and efficiently.
Upon our arrival, we'll clean up and secure your property when necessary and will guide you through the process of contacting your insurance company. We'll evaluate the extent of damage and will explain the restoration services that will be required. We will also provide you with an estimate of the costs and we'll begin the restoration process as soon as possible.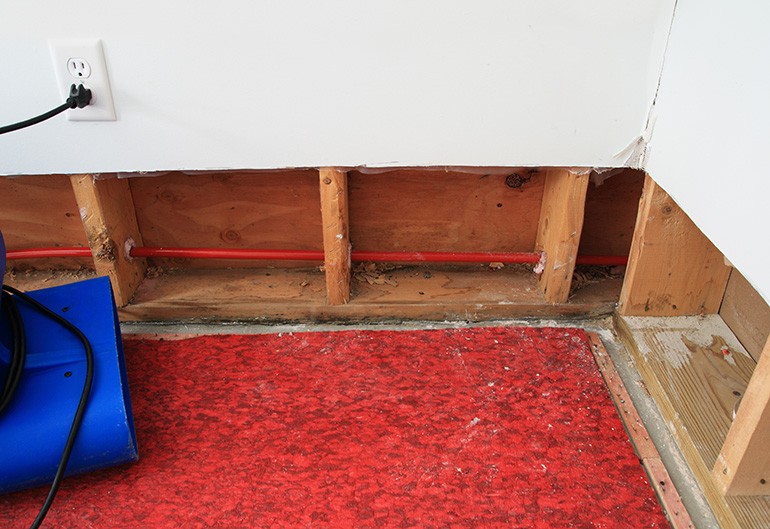 Our professional team of cleanup, recovery and restoration experts is certified by the IICRC (Institute of Inspection Cleaning and Restoration Certification), having successfully completed specialized training in the field of restoration and recovery. We also have the knowledge, experience and compassion required to provide a professional and respectful approach to all cleanup, recovery, restoration and renovation services.
We employ the latest equipment, products and technology and constantly update our knowledge and skills through a program of ongoing training and re-certification.
DKI Parker is an approved vendor for many leading insurance companies and specializes in repairs related to water, wind, fire, hail, storm and electrical damage to your home or business.