Through the years, we've invested a lot of time and funds to continue our collective training relating to the services we provide and the technologies we employ. Ours is a business that requires a combination of technical skills, experience, up to date knowledge and the ability to put them all together in providing services with care, respect and compassion.
Our customers, quite often, are under a great deal of stress when they contact us and we are fully aware of that fact when we meet with them. We are pleased to be able to offer our years of experience along with the accumulated knowledge we have received during our constant training and re-training.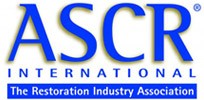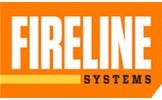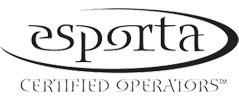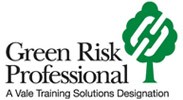 DKI Parker is a Certified Firm registered with the IICRC
As an IICRC Certified Firm, DKI Parker has agreed to:
Establish and maintain professionalism when conducting business and to uphold honesty, integrity and competency in all dealings with consumers.
Have an IICRC Certified Technician present on all job sites, or immediately notify the consumer if there is not a Technician on site certified in the category of work to be performed.
Have an IICRC Technician certified in all categories of services that the firm is marketing to consumers.
Maintain a written customer complaint procedure and respond to those complaints in a timely fashion. In cases of unresolved complaints, engage in arbitration and accept those conclusions.
Carry adequate insurance coverage at all times to protect consumers.
Maintain all required or appropriate licenses, permits and bonds.
Seek, provide and promote training and continuing education in the firm to enhance technician proficiency.
Avoid false or deceptive advertising or marketing including the use of misleading price information and will provide consumers with accurate information regarding prices, services and products.
Following is a partial list of the Certifications and Training we have received from the IICRC (Institute of Inspection, Cleaning and Restoration)
Carpet Cleaning
Upholstery & Fabric Cleaning
Journeyman Textile Cleaner
Journeyman Water Restorer
Journeyman Fire & Smoke Restorer
Water Damage Restoration
Odour Control
Colour Repair
CPT Repair & Re-installation
Fire & Smoke Restoration
Master Textile Cleaner
Master Fire & Smoke Restorer
Floor Care Technician
Health & Safety Technician
Applied Structural Drying
Applied Microbial Remediation Technician
Master Water Restorer
From the CCRN (Certified Contents Restoration Network)
Contents Restoration Operator
From the Restoration Alliance
From the ECOH (Environmental Consulting & Occupational Health)
Control of Infectious Diseases in Healthcare Facilities During Construction
From Esporta Wash Systems Inc.
Advanced Repair & Alteration of PPE as per NFPA 1851, 2008
Routine Inspections, Advanced Inspections, Routine Cleaning, Limited Garment Repair of PPE
NOTE: PPE stands for Personal Protective Equipment such as used by firefighters, SWAT teams etc. and NFPA stands for National Fire Protection Agency – A U.S. Government Agency
From The InfraRed Training Center
Certified Level 1 Thermographer
Other Certifications include:
Precision Electronic Restoration – Ultrasonic Cleaning Sciences